Download the web version of the 2010-2012 NAG magazine (2.6 Mb) here: 2010-2012_NAG_Web_Magazine.pdf.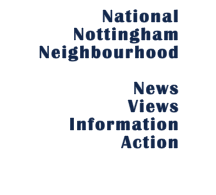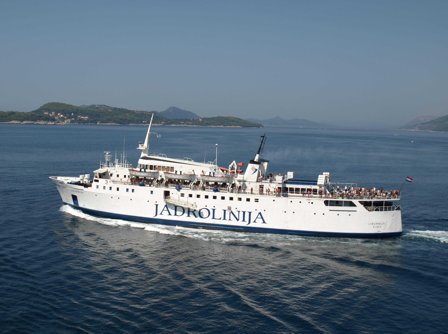 The Liburnija: photograph courtesy of & ©Andreas Rose, www.marinetraffic.com
This issue of the magazine is dedicated to the Liburnija and her officers and crew,
past and present, wherever she and they may be:
 – Sretan put i mirno more –
 Also the helmsman who keeps my ship on course, and the
'good companions' I've met along the way
 This voyage of the Liburnija is for all of you
ACKNOWLEDGEMENTS
 The Committee of the Nottingham Action Group on HMOs would like to thank:
Nottingham City Council for funding support;
 Everyone who has contributed photographs, stories, ideas and articles;
 Everyone whose work we have reproduced.
 Also the staff at Instaprint (18a-20 Heathcoat Street, Lace Market, Nottingham NG1 3AA) for their advice and help; for their efficiency in getting all our printing work done, often at very short notice; and especially for always being nice, friendly people.
EDITOR'S FOREWORD
By and large, this issue of the magazine is a narrative. That the chapters of the story just happen to have fitted in well with the highlights of a voyage I made in 1970 on a ship called the 'Liburnija' – very much in my thoughts as I began to put together the issue – was fortuitous as it solved the difficulty I had in how to carry the story on its long and tangled journey from its beginning in January 2010  through to March 2012.
Changes have been made from the layout and content of the printed magazine. A number of the photographs, a map, the notes about places visited (which had prefaced each section or chapter), and a good deal of formatting have been re-arranged or removed altogether.
However – and this is pure indulgence on my part – I have retained my recollections of and reflections on the Liburnija's voyage, though they have been taken from their original places as footnotes to chapters, and now form Part III: in effect the very last chapter of the document. As it is contextually quite irrelevant, you may well decide to miss it off your reading list!
[Editor]
CONTENTS
---
The views and opinions expressed in this publication do not necessarily reflect those of the Committee of the Nottingham Action Group on HMOs.
We endeavour to ensure that our reports are accurate, but from time to time mistakes may occur. If you feel we have made such an error, please let us know.
We can be contacted by:
Telephone: 07762-525-625
  E-Mail: contact@nottinghamaction.org.uk
 or by writing to us:
c/o The Rose & Crown, 500 Derby Road, Lenton, Nottingham NG7 2GW
©NottinghamActionGroup March 2012