PLANS FOR NEW QMC TRAM FOOTBRIDGE
UNVEILED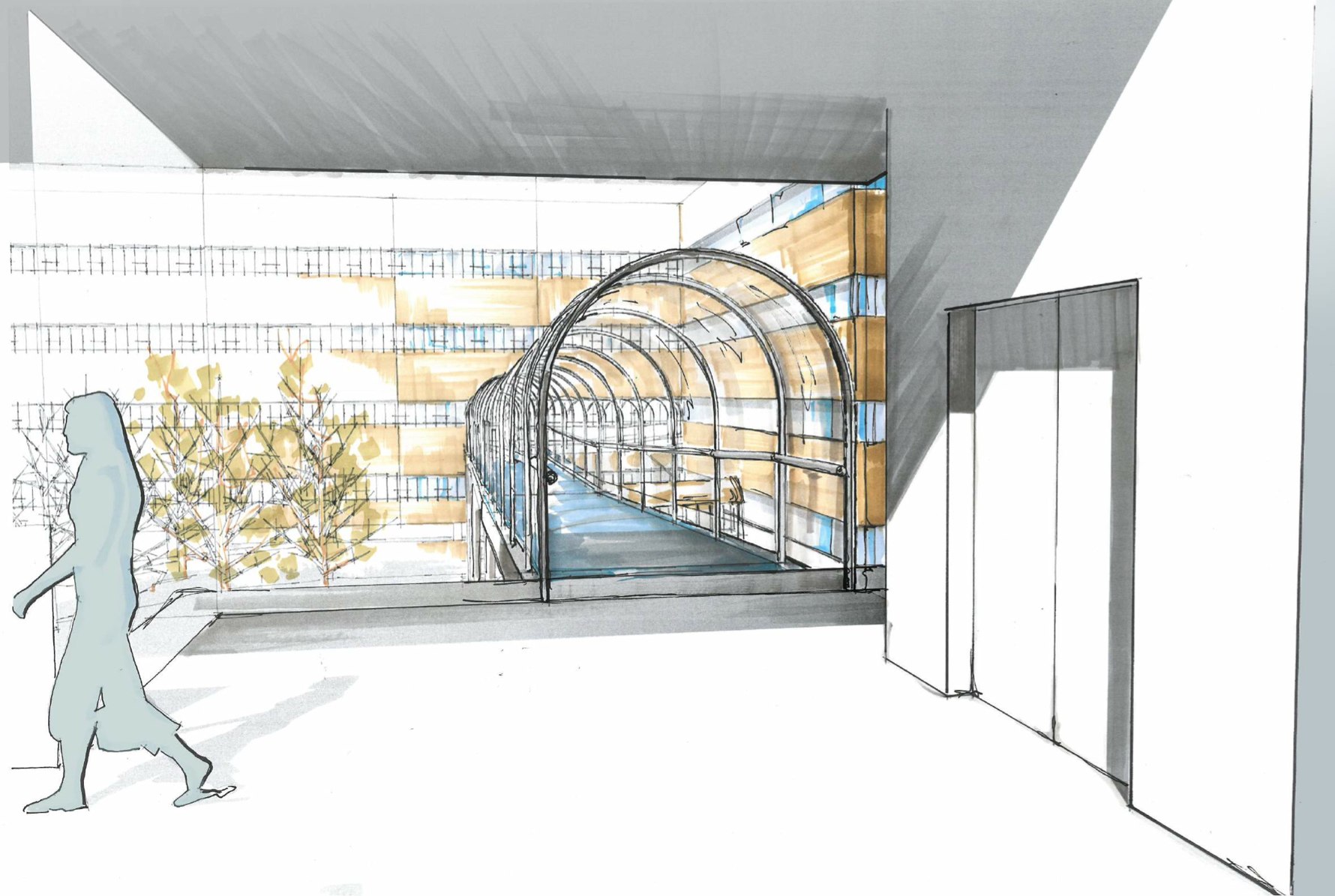 A planning application for a £1.4m development to build a footbridge linking the tram stop to the south side of the QMC has been submitted to Nottingham City Council.
A press release from Nottingham University Hospitals Trust states that the new footbridge will significantly improve access to patients, visitors and staff who travel to and from QMC by tram.
Subject to approval of the business case by the NUH Board, building work will start January 2017.
NUH has invited patients and tram volunteers to get involved and have their say on this development.
Andrew Chatten, Director of Estates and Facilities is quoted as saying: "One year ago history was made when QMC becoming the first hospital in the country to be connected by tram. In the last 12 months, almost 98,000 trams have passed through QMC, carrying 700,000 passengers (an average of 2,000 people a day). Over the next year we look forward to developing a dedicated tram entrance that will give passengers direct access from the tram stop into the south side of the hospital, further improving access for patients, visitors and staff. We expect this development to be completed in Summer 2017."
The planning application (Ref: 16/01743/PFUL3) can be viewed on the Nottingham City Council website:
http://www.nottinghamcity.gov.uk/planning-and-building-control/planning-applications/