LIFT OFF FOR QMC HELIPAD
& MULTI-STOREY CAR PARK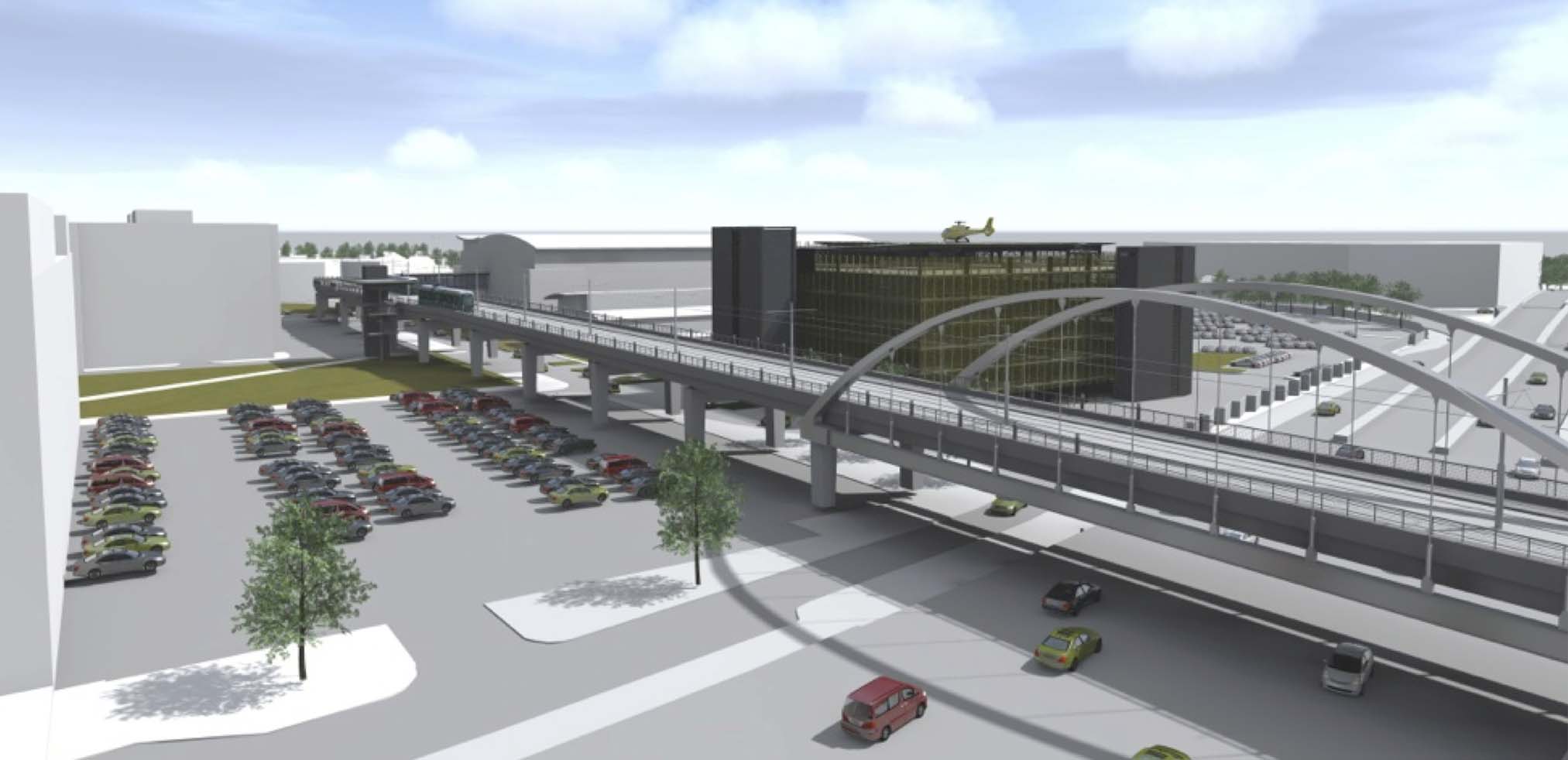 Plans for a helipad and a 650-spaced multi-storey car park at Queen's Medical Centre have been given the green light at a meeting on Wednesday 18 March 2015 of Nottingham City Council's Planning Committee
The new helipad will support the region's Major Trauma Centre and will be located on top of a new multi-storey car park at the south side of QMC.
QMC took on the important responsibility as the region's Major Trauma Centre two years ago, in April 2012, and in this time as saved the lives of 164 patients that wouldn't have survived otherwise. The £3 million development will allow the most critically-injured patients to be transferred to the Major Trauma Centre at QMC in less than five minutes, giving them the very best chance of survival.
Currently, air ambulance helicopters land on the playing field at the nearby University of Nottingham. Patients are then transferred by road ambulance. This can take 15-20 minutes.
Adam Brooks, Clinical Lead for QMC's Major Trauma Centre, said: "This is fantastic news and marks another important step forward in getting the on-site helipad we need to help the most seriously-injured patients. The first 60 minutes following a severe injury is known as the 'golden hour' during which time rapid access to treatment is vital to give patients a fighting chance. Our new helipad will be a major asset for us to help people from right across East Midlands, helping us to save even more lives."  
Approval for these developments by the Planning Committee at Nottingham City Council marks another step towards the Trust getting the new helipad. However, it is fair to say much fundraising needs to be done.
Nottingham Hospitals Charity is asking the public to help save a life by supporting the helipad appeal. The building of the helipad is entirely reliant on charitable donations.
Barbara Cathcart, Chief Executive of Nottingham Hospitals Charity, said: "We are thrilled to be supporting this appeal to help save time to save lives and are entirely dependent on the generosity of the public to help us achieve this much-needed helipad at our top-rate regional trauma centre."
You can support the'Saving Lives Helipad Appeal.' Call 0115 9627905, text NUHC07 and £2, £5 or £10 to 70070 or visit www.nottinghamhospitalscharity.org.uk