GRAYSTACKS OFFICIAL OPENING
11 August 2015
 
On Tuesday, 11 August 2015, Unipol Students Homes hosted the official opening of Graystacks with representatives from Church Lukas, Nottingham City Council, Nottingham Trent University, University of Nottingham Students' Union, East Midlands Property Owners Ltd, the Nottingham Action Group and the local community.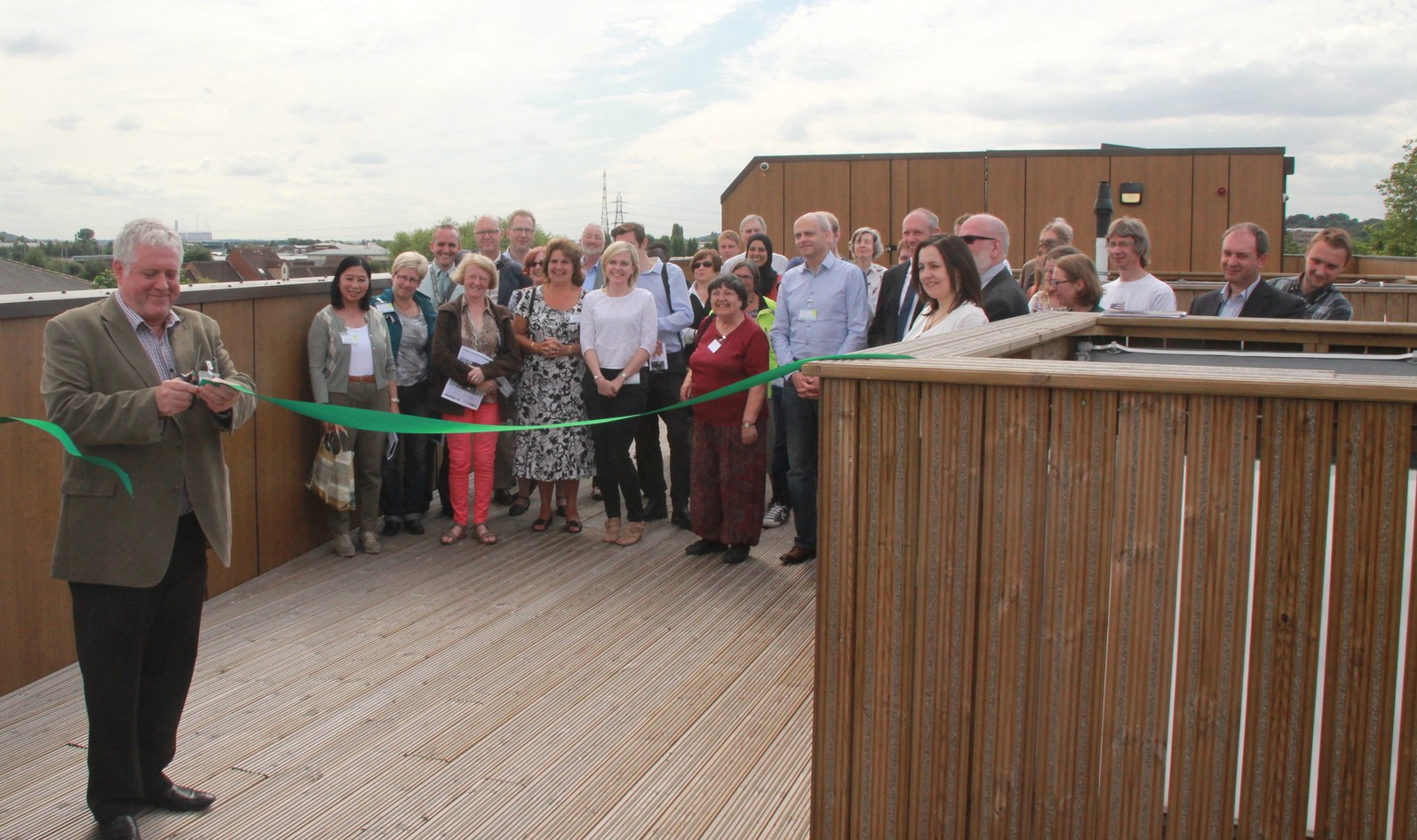 Councillor Dave Trimble declared the building officially open thanking Church Lukas, the architects, for designing a building that students really wanted to live in and ensuring its future through its design, and Unipol for its continued efforts in the area of accreditation and improvements to student housing in the city.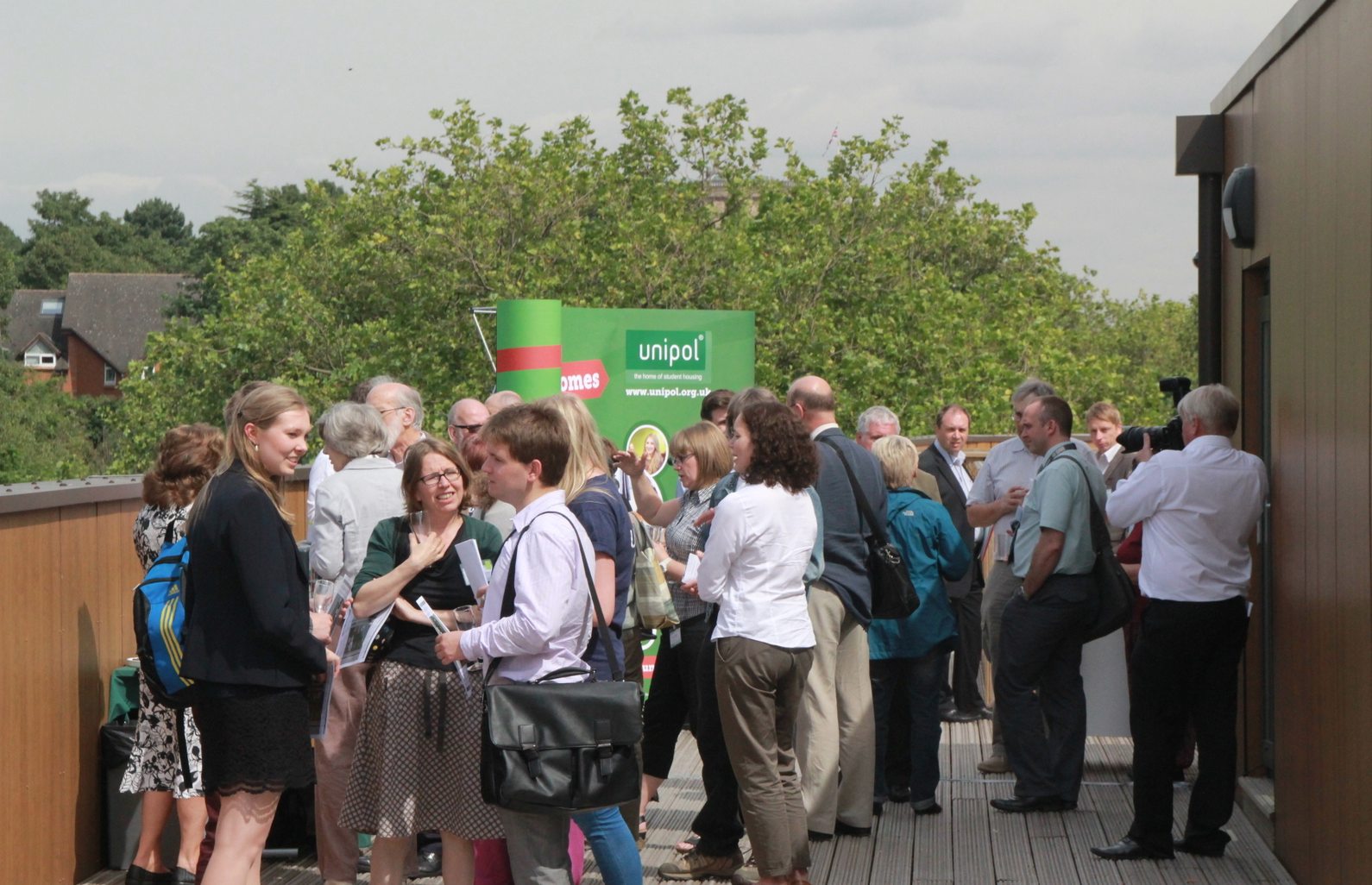 More than 30 guests attended the opening, and took the opportunity to take a tour of this fantastic new student development which had seen its first student residents in September 2014.  Situated on Castle Boulevard next to the Nottingham Canal, Graystacks is a new terrace of seven elegant 12-bed room town houses, designed and built by local company Church Lukas and managed by Unipol Student Homes. The building offers affordable yet contemporary living with all the modern facilities demanded by the discerning students of Nottingham.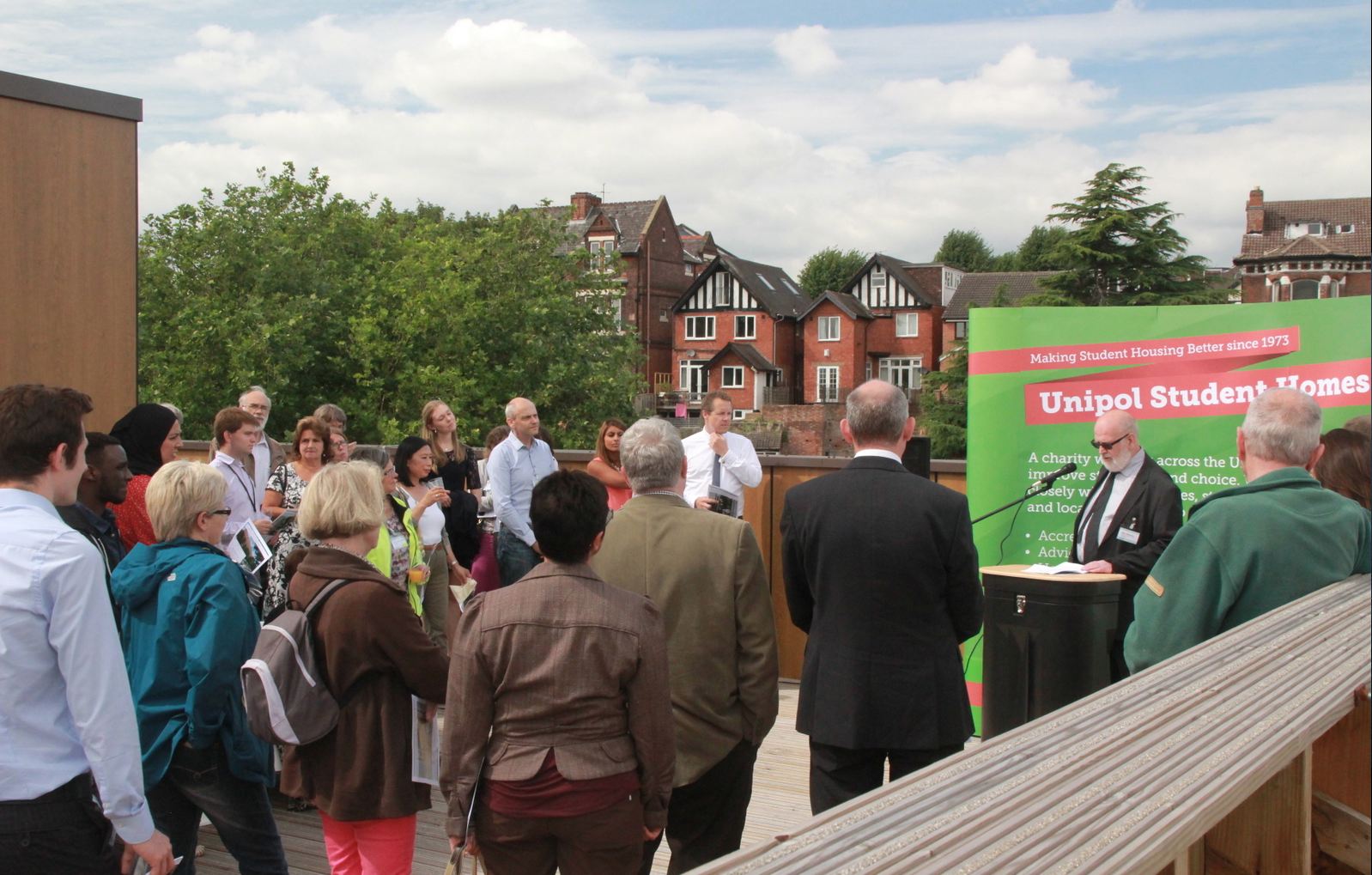 Current tenant and Nottingham University student Samuel Njoroge said "The thing that caught my eye was the design of Graystacks, it is completely different to anything I've ever seen before" 
Local resident and co-ordinator of the Nottingham Action Group on HMOs, Maya Fletcher, said "Students arriving in a few weeks have a better standard of accommodation to look forward to and that is thanks to Unipol.  In the end what every ship needs is good management and Graystacks has the very best in Unipol". 
Councillor Jane Urquhart, Nottingham City Council's Portfolio Holder for Planning and Housing, said: "Graystacks is exactly the kind of modern student accommodation we would like to see more of in the city. We are keen to see a move away from students living in traditional family houses in multiple occupation, which often don't offer the sort of accommodation that students rightly expect these days. Graystacks provides a modern take on a shared house with community living, excellent facilities and a low carbon footprint."
EDITOR'S NOTE
The original text of this article appeared on 12 August 2015 as a news item on Unipol's website, and I am indebted to Unipol for permission to use it and the photographs.
The full story of Graystacks from an idea on a drawing board to the final building - concept to completion - can be found here: The Graystacks Project