CHANGING LENTON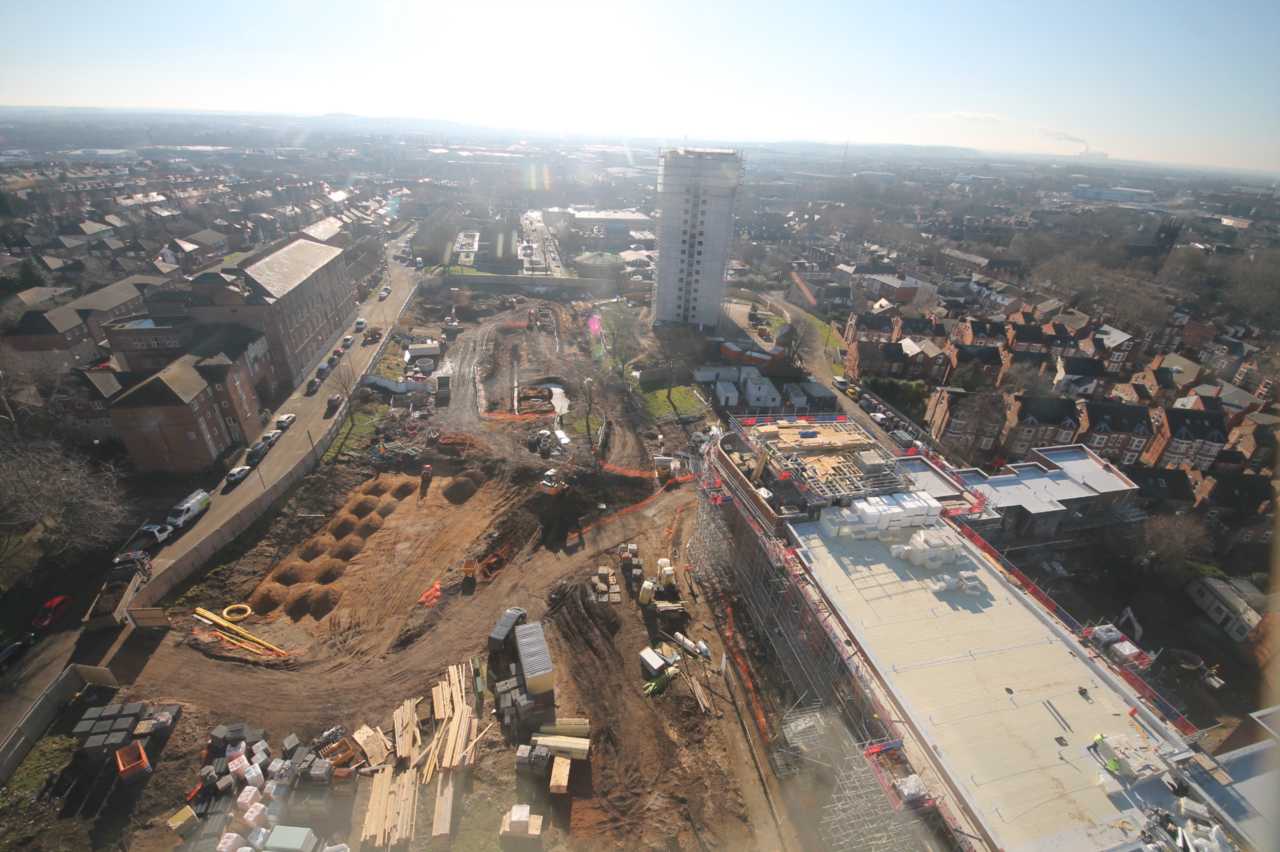 Regeneration of Lenton Flats Site Progresses
Lenton has changed and is changing. That it will continue to change is certain. However, what Lenton will look like in the future is far from clear.
A round table meeting was held in November 2013 to establish how Lenton has changed, is changing and will change; to explore the potential of Lenton's housing to meet the challenge of changing demand; and to identify ways in which change can be managed to achieve an agreed vision for Lenton's future development.
The vision for Lenton agreed by the meeting can be summarised as:
An 'up and coming' area with a strong sense of identity. A destination that people want to visit and live in that provides excellent facilities for a diverse and vibrant community.
The report of that meeting is to be found at: 'Changing Lenton: Lenton's Housing and a  Vision for Lenton'
It is the aim of this page of our website to bring together the different projects which are already changing Lenton, along with those which will do so in the future, and to follow how Lenton progresses towards that agreed vision.
If you wish to register your interest in the Changing Lenton Project and how it develops, you can do so by sending an e-mail from the contacts and links page of this website.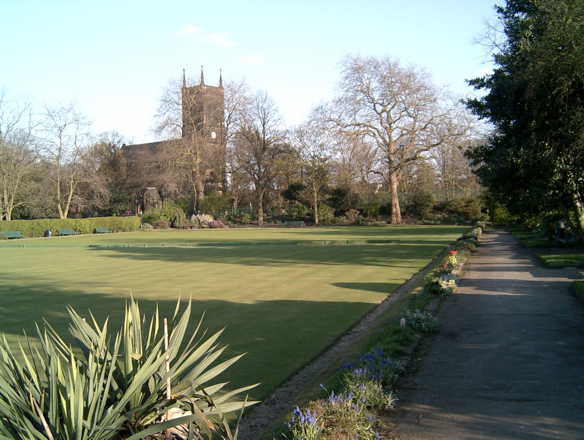 Old Lenton: Holy Trinity Church & Bowling Green

CHANGING LENTON EXECUTIVE BOARD
 
The members of the Executive Board of the Changing Lenton Project met for the first time on 15 July 2014. Present at that meeting were:
Sarah Andrews (Nottingham City Council Housing Strategy)
Martin Blakey (Chief Executive Unipol)
Graham de Max (Nottingham City Council Housing Strategy)
Maya Fletcher (Chair)
Katie Morgan (Nottingham City Council Regeneration - Minute taker)
Paul Seddon (Nottingham City Council Development Management)
Cllr. Dave Trimble (Councillor for Dunkirk & Lenton Ward)
Professor Darren Smith (Human Geography Loughborough University) was unable to attend.
The notes of that meeting, and those of subsequent meetings can be downloaded by following this link:
Changing Lenton Executive Board Meeting Notes