CONSULTATION ON NEW ENTRANCE TO HIGHFIELDS PARK
You Can Help Choose the Design
 
Highfields Park is about to have a new entrance created next to the new tram stop. Three artists  have been shortlisted to come up with design ideas based on Jesse Boots' original vision for the park.
Steve Clarke, Highfields Park Ranger, is now asking for help in choosing which design is the best.
Design A is by Richard Janes and is an inspired design based on geometric patterns and natural forms. It displays colourful insets made from resin glass, bronze and aluminium reflecting Jesse Boot's chemists shops' different coloured bottles and carboys.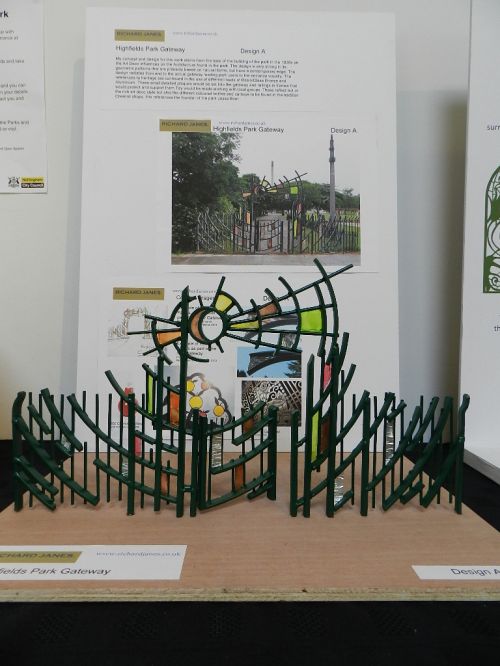 Design B is by Steve Tomlinson and displays a boatman, geese, swallows, swifts, fish, snails, trees, badgers, ferns and a theatrical symbol, all depicted to represent people and animals that may be found on the park.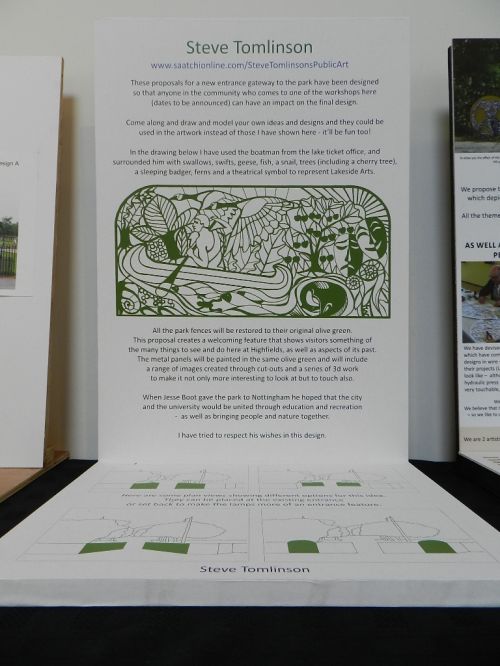 Design C is by Xceptional designs and uses picture panels which would be inset into the railings to depict history, memories and wildlife.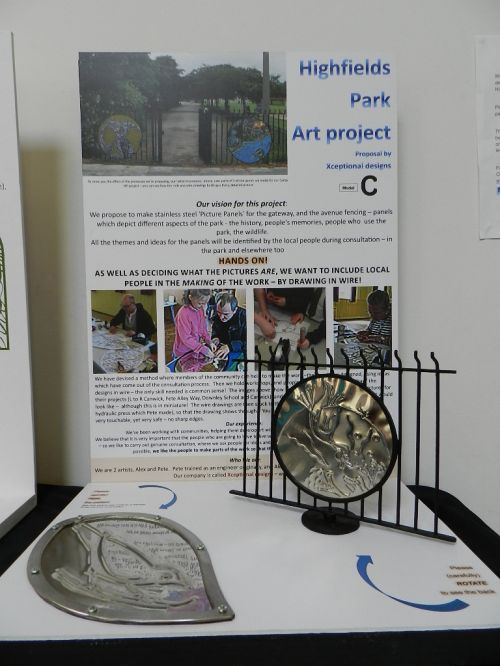 Take a look at these designs, make your choice, and then call in at the D H Lawrence Pavilion box office on HIghfields Park to see the designs in close up, fill in one of the voting cards and take part in making the decision. Remember to fill in your details on the voting slip. The winner will be making the design and Steve and his colleagues will want to contact you so that you can be involved in its creation
VOTING CLOSES AT THE END OF AUGUST!