'NO MAN IS AN ISLAND ENTIRE OF ITSELF ...'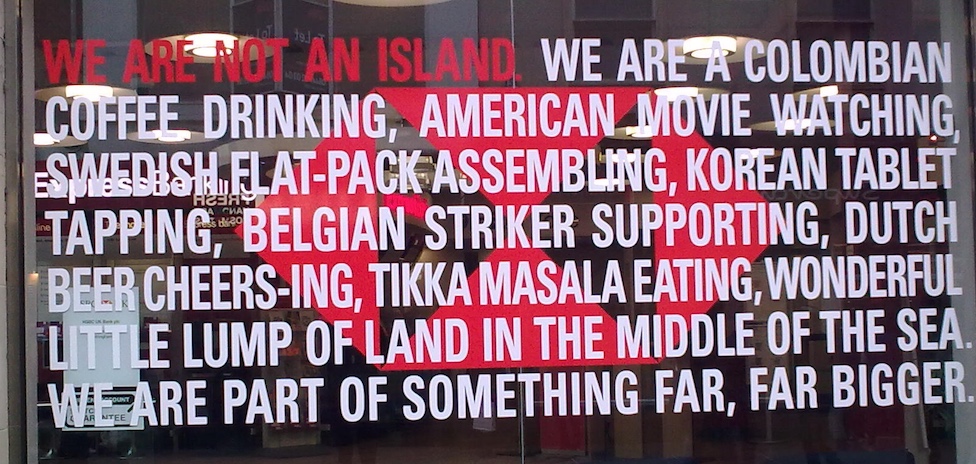 A sign in the window of the HSBC Bank on Clumber Street, Nottingham
By some chance, as well as being a clever advertisement for an international banking concern, does it say in a modern context, and admittedly with less splendid language, what John Donne said in his Meditation XVII, Devotions upon Emergent Occasions:
No man is an island entire of itself; every man
is a piece of the continent, a part of the main;
if a clod be washed away by the sea, Europe
is the less, as well as if a promontory were, as
well as a manor of thy friends or of thine own were;
any man's death diminishes me,
because I am involved in mankind.
And therefore never sent to know for whom
the bell tolls; it tolls for thee. 
And what, if any at all, is the relevance of either or both of these messages today?