LIBURNIJA:
16 March 1965 - 5 April 2015
Adio Liburnija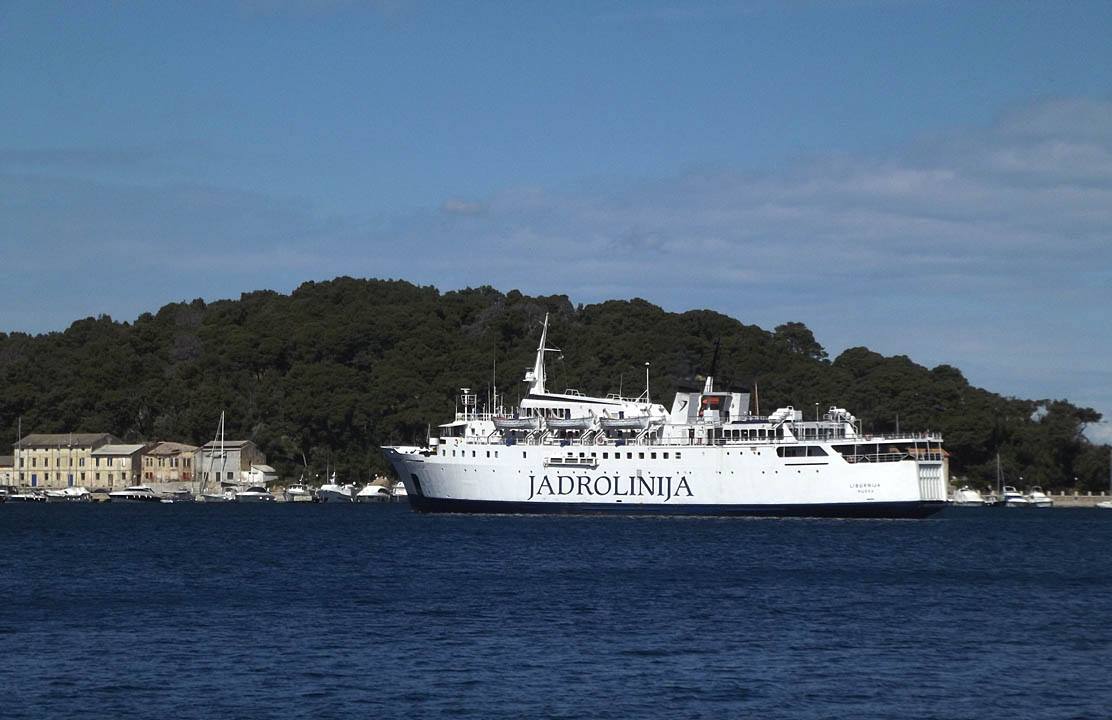 mv Liburnija
Thursday, 2 April 2015
On 29 September 2014, the Liburnija began her last journey of the season from Dubrovnik to Rijeka. As it turns out, it was to be her last passenger journey.
Jadrolinija, the ship's owner, has announced that it has withdrawn the coastal service from Rijeka to Dubrovnik. The Liburnija has been sold and on Thursday, 2 April 2015, with three 'thunderous blasts' of her siren as a farewell, she began her final voyage from her winter berth in Mali Lošinj to the breaking beaches at Aliaga in Turkey.
Visit https://www.youtube.com/watch?v=TOLr_gaIlEo to see (and hear) her departure from Mali Lošinj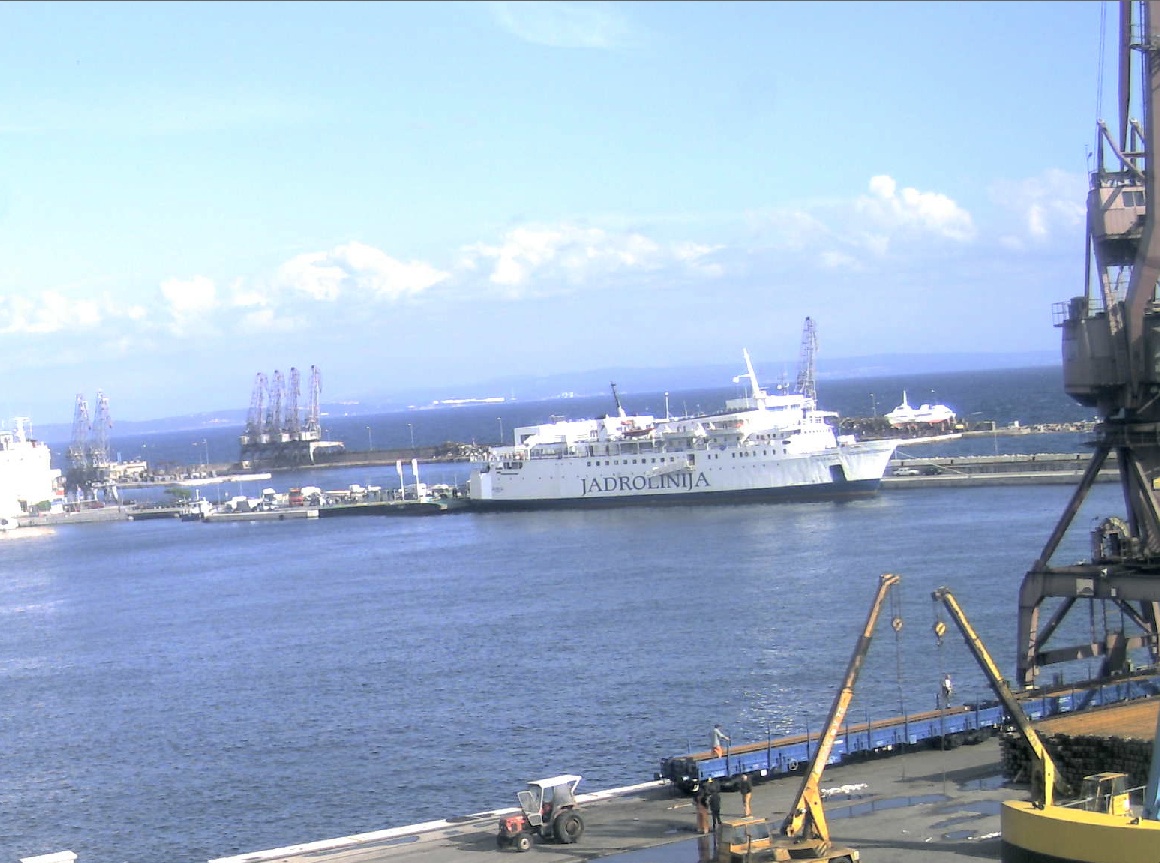 Liburnija: Rijeka, 11 June 2012
Here are some of our photographs of travelling with the Liburnija to share with you:
Liburnija
Rijeka 27 September 2013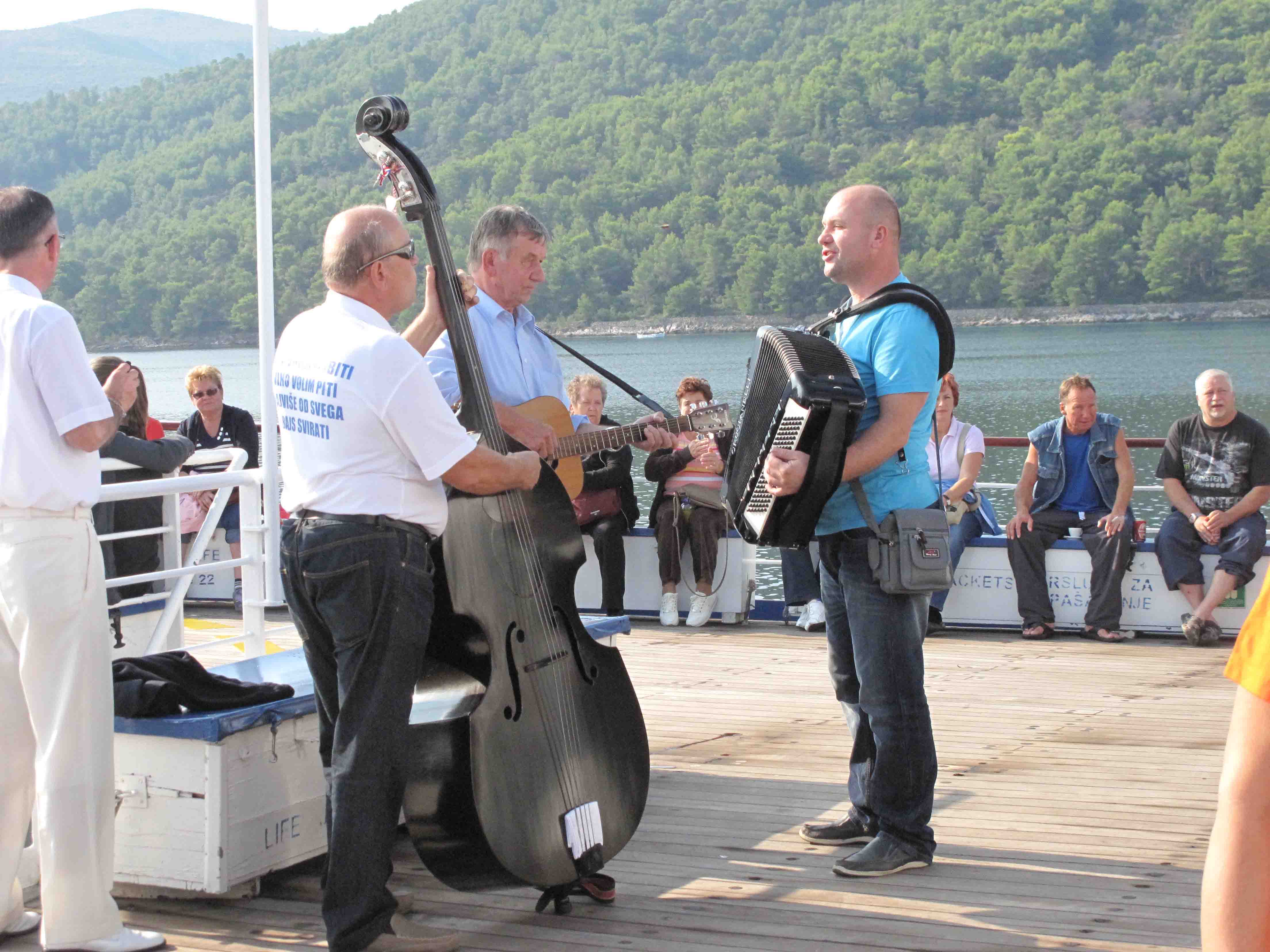 Liburnija
Southbound from Rijeka to Dubrovnik, 28 September 2013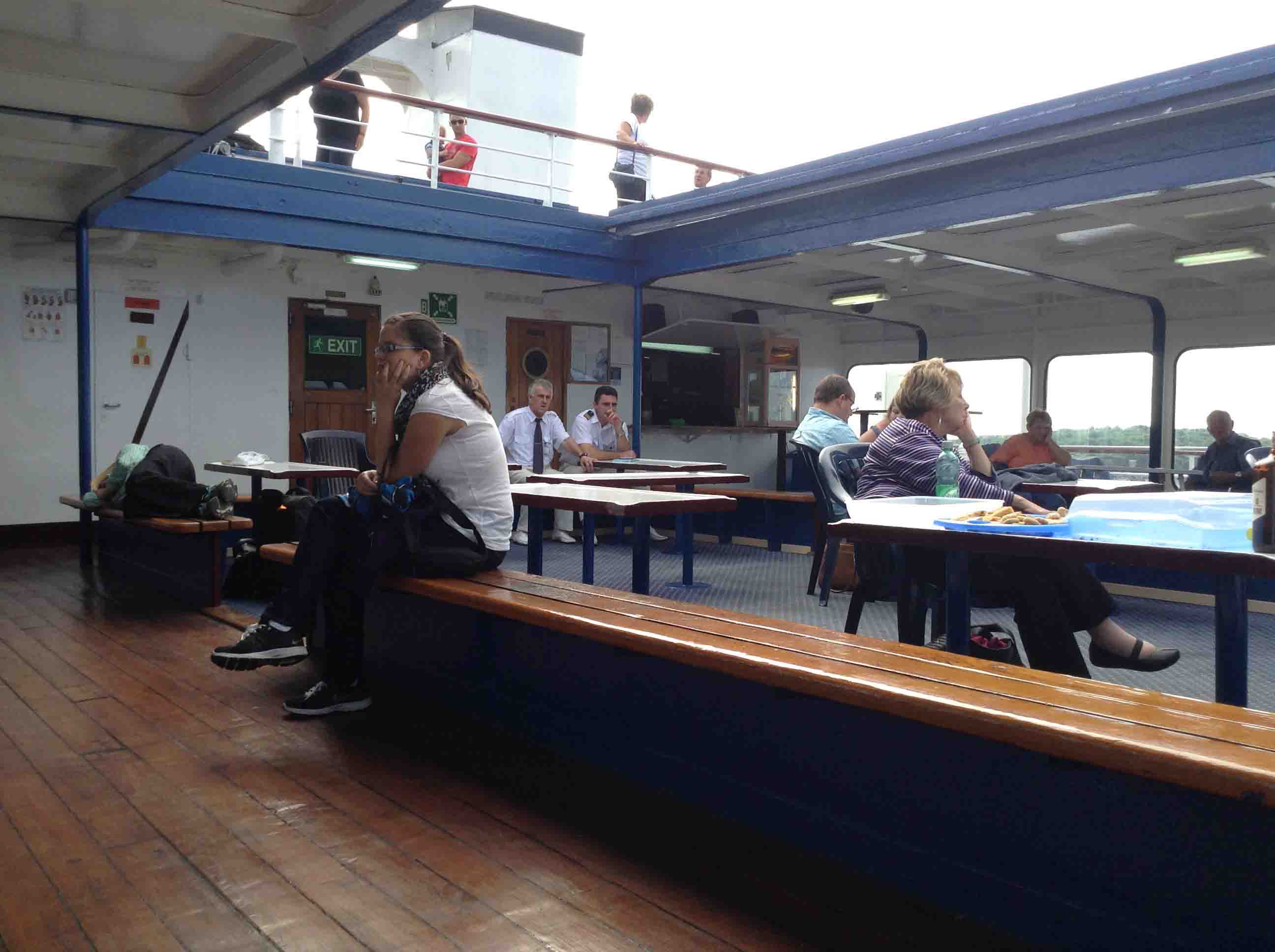 Liburnija
The Lido Bar Rijeka to Dubrovnik, 28 September 2013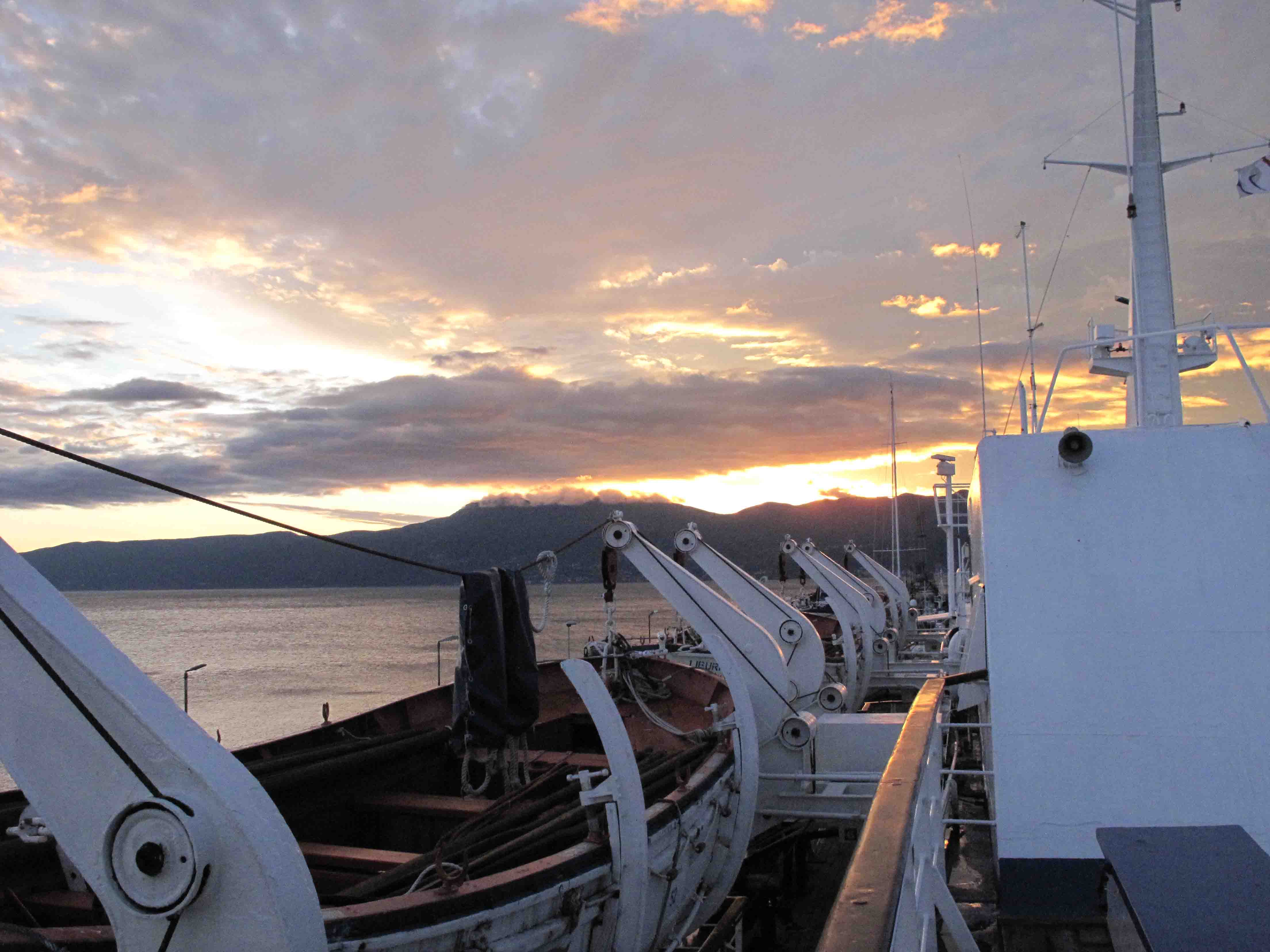 Liburnija
Sunset Departure from Rijeka 22 September 2014
More to Follow ...
The Liburnija was launched on 16 March 1965 and an article in the 2013 Ferry and Cruise Annual by Matthew Murtland charts her history.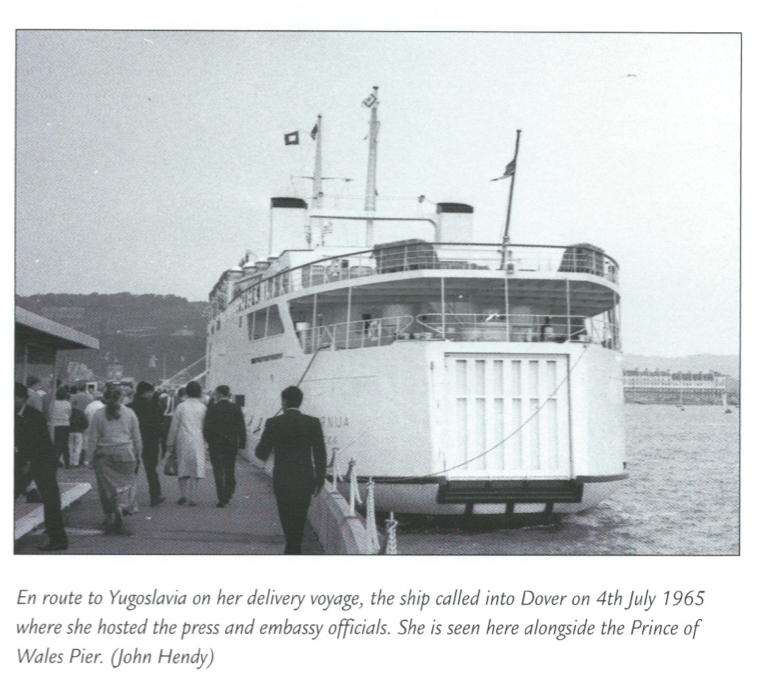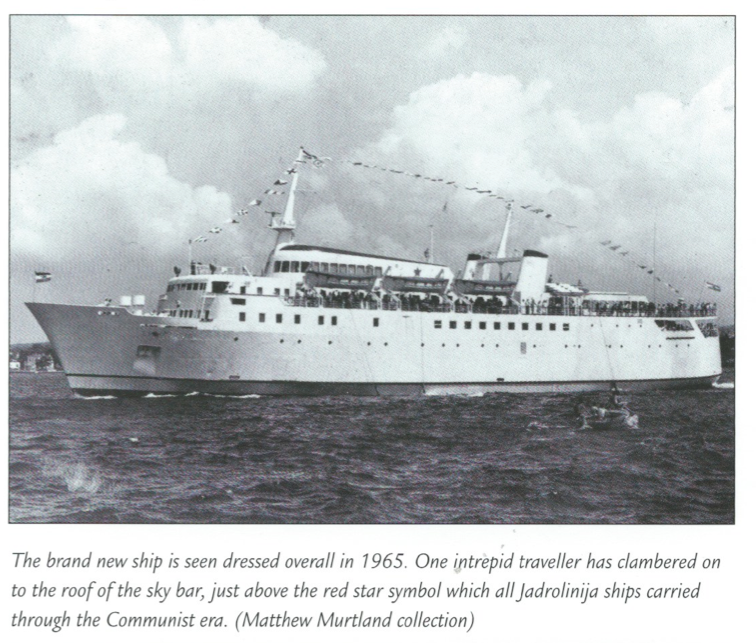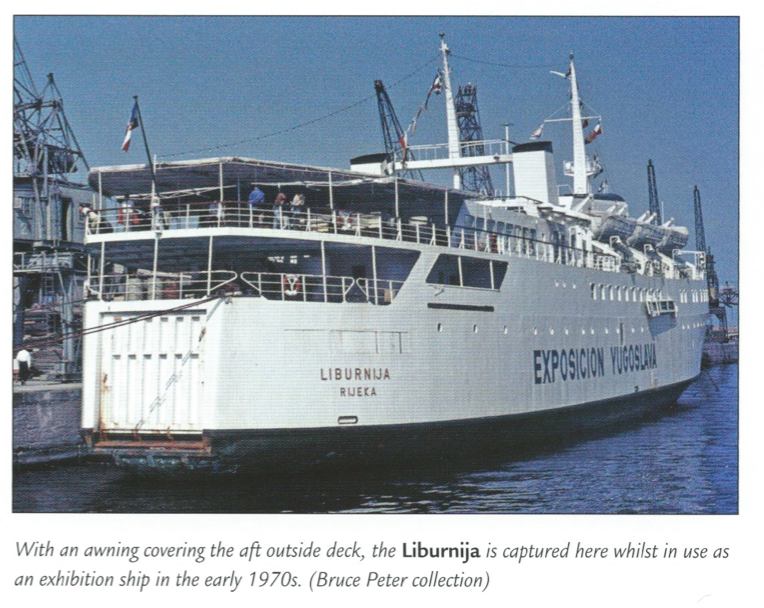 See also: Part III: The Voyage of the Liburnija