HOW MUCH MORE DO YOU WANT FROM ME?
A Nottingham Resident's E-Mail
 
Some of the contents of this e-mail, which was received on Saturday 29 February 2020, have been redacted to protect the privacy of the author. However, the strength of the message remains. The experience and the sentiments will chime with too many residents living in all of Nottingham's so-called 'student areas', and, as they have done for the last 20-odd years, in other neighbourhoods in towns and cities across this country!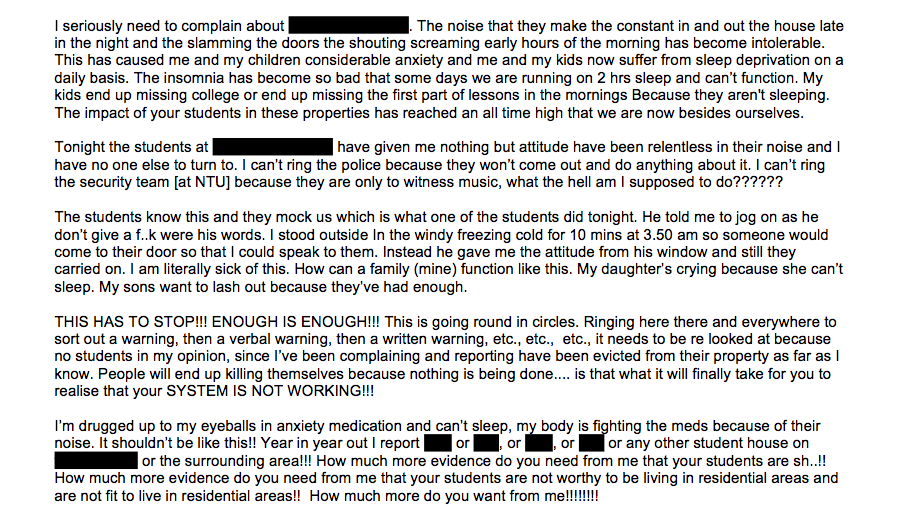 To the author, the most immediate thing that can be said is: you are not alone!